Instructional Routines are specific and repeatable designs for learning that support both the teacher and students in the classroom.
Each of our routines provide a familiar, accessible structure that supports repeated use until the steps to follow, thinking skills to employ, and questions to ask become automatic — enabling all students to engage more fully in learning opportunities while building crucial mathematical thinking habits.
Listen to Grace and Amy talk about more about Instructional Routines on the Heinemann website.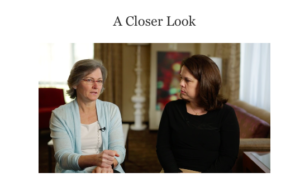 Contemplate then Calculate is an instructional routine designed to shift attention away from mindless calculations and toward necessary structural interpretations of mathematics. This routine fosters structural thinking, math practice 7.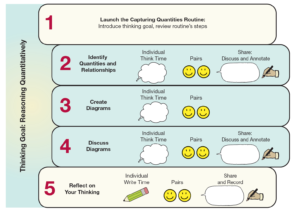 Capturing Quantities is an instructional routine designed to focus students' attention on important quantities and relationships in problem situations.  The goal of the routine is to develop students' ability to reason abstractly and quantitatively, math practice 2.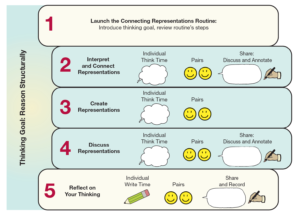 Connecting Representations is an instructional routine that positions students to think structurally as they connect two representations by articulating the underlying mathematics. An essential goal of this routine is expanding students' repertoire of structural noticings, math practice 7.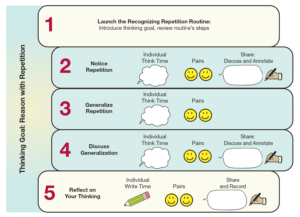 Recognizing Repetition is an instructional routine that supports the difficult road to generalizing problem situations.  Students enlist multiple modalities while they attend to the repetition in their counting, calculating, and constructing processes.  In doing so, they leverage their repeated reasoning to make abstract generalizations, math practice 8.
The 3 Reads instructional routine is designed to develop students' ability to make sense of problems by deconstructing the process of reading mathematical situations. Over time, students will internalize this process, thereby creating a heuristic for reading and making sense of mathematical story problems, math practice 1.